Our Composers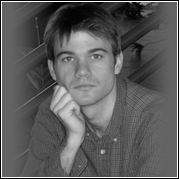 John Aylward's music has been praised for its youthful energy and precision. In line with his mentors David Rakowski, and George Tsontakis, Aylward is quickly paving a new path of sophisticated and emotional American modernism. Aylward's latest works entertain experimental harmonic and textural concepts while not sacrificing rigorous technique or rhythmic vitality.
Aylward's music has been performed within the U.S and abroad by numerous ensembles including the New York New Music Ensemble, The Lydian String Quartet, Third Angle, The Bard Symphony Orchestra, Juventas, and The Aspen Contemporary Ensemble. His work has also been championed by internationally touring soloists Chris Finkel, Steven Gosling, Christopher Oldfather, Elizabeth Keusch, Karina Sabac and Daria Binkowski.
Aylward has received grants and awards for his compositions from numerous national institutions including the Wellesley Composer Conference, the MacDowell Colony, the Atlantic Center for the Arts, the Virginia Center for Creative Arts, and the Society of Composers. In 2007, Aylward won the Composition Prize from the International Society for Contemporary Music.
Aylward is currently Assistant Professor of Music Composition and Theory at Clark University in Massachusetts. Before his post at Clark, Aylward taught at Tufts University and at Brandeis University. John lives in Boston, Massachusetts and is originally from Tucson, Arizona.
---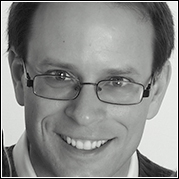 Delvyn Case is a composer, conductor, scholar, performer and educator based in Boston area. His music has been performed by over 50 orchestras from Alaska to Florida, including the National Symphony Orchestra, Toronto Symphony, Louisville Orchestra, Jacksonville Symphony, and San Antonio Symphony. Other performers of his music have included the Grammy-winning quintet Chestnut Brass Company, the US Coast Guard Band, the Dallas Wind Symphony, mezzo-soprano D'Anna Fortunato, and Grammy-nominated pianist Charles Abramovic, The New York Virtuoso Singers, saxophonists Paul Cohen and Marshall Taylor, Rome's Freon Ensemble, and Ibis Camerata. His music has been heard at the Kennedy Center and on NPR's "Performance Today". He has received honors and fellowships from numerous organizations, including BMI, The Society of Composers, The MacDowell Colony, The New York Virtuoso Singers, The Atlantic Center for the Arts, The Composers Conference at Wellesley, the Orvis Foundation, The Chicago Ensemble, Audio Inversions, Sounds New, the National Association of Composers, and The College Music Society, among others. He is a former member of Boston's infamous composers' collective Composers in Red Sneakers. He studied music at Yale College (B.A. summa cum laude in music ), where he conducted the famous Bach Society and was one of the few undergraduates to ever study composition at the graduate-only Yale School of Music. He was awarded a William Penn Fellowship for graduate study at the University of Pennsylvania, graduating in four years with a Ph.D. in Music Composition. His teachers have included Steven Mackey, David Rakowski, Elliott Schwartz, Sebastian Currier, James Primosch, Jay Reise, Ezra Laderman, David Lang, Anthony Davis, and Martin Bresnick. He has served as Visiting Faculty in the Department of Composition and Theory at the Longy School of Music, and is a past faculty member at Boston College, Northeastern University, and Eastern Nazarene College (Quincy, Mass.) He is currently Associate Professor of Music at Wheaton College in Norton, Massachusetts., where he conducts the Great Woods Chamber Orchestra. www.delvyncase.com
---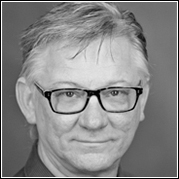 Bryan Kip Haaheim is assistant professor of Music Composition the University of Kansas. He teaches Composition, Electronic Music, and Music Theory. Kip received his D.M.A degree from the University of Arizona in 1999 after studying with Daniel Asia. He completed his Masters degree at the University of Minnesota under Alex Lubet, Dominick Argento, and Judith Zaimont.
Before joining academia Kip was a freelance bassist, composer, and producer in the San Francisco Bay Area. During those years he gained extensive experience performing with some of the finest musicians of the region. His discography includes and eclectic mix of Jazz, Rock, World Beat, Latin, and Avant Garde musics.
In addition to more traditional chamber music, Kip has an extensive portfolio of Electronic Music which features works for digital audio and performer, interactive multi-media installations, interactive websites, live web performance, and works for video and film. The collaborative work "Sacred and Profane" with Daniel Asia (Summitt Records) was one of the first surround-sound audio DVDs in the United States. Kip's works have received recent performances in New York City; Chicago; Detroit; Los Angeles; Houston; Eugene; San Francisco; Toronto, Canada, Tel Aviv, Israel; Paris, France; and Lubeck, Germany.
---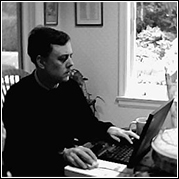 Drew Krause has written over 80 works for instrumental and electronic media. His music is published by Frog Peak and has been recorded by Innova, Capstone, New Ariel, Frog Peak, Pogus, and Bonk Records. He has received grants from Harvestworks, The MacDowell Colony, The Wurlitzer Foundation, and Meet the Composer, and residencies at Stanford University and Brooklyn College. He studied composition at Juilliard (MM) and the University of Illinois (DMA), was a founding member of the Thump Piano Duo, and is the author of the extensive Common Lisp Composer's Library for algorithmic music composition. He lives and works in New York City.
---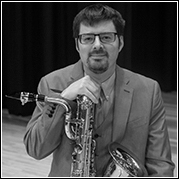 David Larsen's compositions have been performed by groups all around the globe. David's most recent big band works, published by Dapper Page Music, have garner great praise and the piece Applied Physics was chosen as an Editor's Choice Award winner from J.W. Pepper. He has written works for big band for jazz greats like Ken Peplowski and Tamir Hendelman. David's other works are routinely played around the country and he has also appeared as a guest composer and soloists with many groups including the Swing Shift Jazz Orchestra, the Blue Skies Big Band, and the Jazz Northwest Big Band.
David Larsen is an active saxophone soloist. In 2015 he was featured as a soloist and section player on the award winning album, Butterfly Blue, by Halie Loren. In 2016, David released his latest solo album One of a Kind and an album of original swing music entitled Night Shift. During his career David has worked with some of the finest players around including, Halie Loren, Dana Heitman, Jessie Cloninger, Scott Steed, and many others. He also performs regularly with the Hot Club of Spokane, and arranged and performed music on their latest release It's a Spokane Christmas.
Mr. Larsen is currently the Instrumental Music Director for Spokane Falls Community College and works as an adjudicator and clinician for educational festivals all around the Northwest. He holds a Master of Music degree in jazz composition from the University of Oregon, a Master of Arts in Teaching from Western Oregon University, and is currently seeking a PhD from Washington State University.

---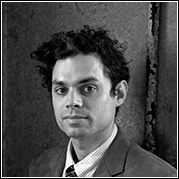 Wes Matthews is a pianist and composer whose works have been performed by the East Coast Contemporary Ensemble, the Minnesota Orchestra, and the Boston Modern Orchestra Project, among others. With pieces for ensembles ranging from string trio and jazz big band to orchestra to chamber-pop/cabaret quartet to solo flute and many points in between, Wes' diverse compositions consistently produce music with a haunting harmonic sensibility and unique sense of rhythm and melody.
A co-founder of the East Coast Composers Ensemble (now the East Coast Contemporary Ensemble), Wes completed a Bachelor's and Master's degree with honors at the New England Conservatory of Music in Boston where he studied with jazz composer/trombonist Bob Brookmeyer, composer Lee Hyla, composer/pianist Anthony Coleman, and percussionist Bob Moses. He has been a fellow at the Wellesley Composers Conference and the Atlantic Center for the Arts, taking part in masterclasses and colloquia with composers Mario Davidovsky, Chinary Ung, Scott Wheeler, and Henry Threadgill. Among the honors he has been privileged to receive are awards from the New England Conservatory Honors Ensemble Competition, the Japan Society of Boston, and the Boston Microtonal Society.
---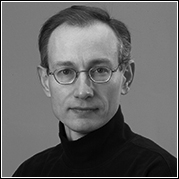 Jonathan B. McNair's music has been performed by members of the Cleveland Orchestra, Sirius Ensemble, Myriad Ensemble, Epicycle Ensemble, the Wichita New Music Ensemble, Spivey Hall Children's Choir, the Smoky Mountain Chorale, Choral Arts of Chattanooga, as well as soloists and ensembles at June In Buffalo, universities, colleges, and churches around the country. He has also had performances in Ireland, Germany, Switzerland, and Puerto Rico. His music has been featured at the festival "A Little Now Music" at Brevard College. Dr. McNair is currently U. C. Foundation Associate Professor of Music Theory and Composition, Coordinator of Theory, and artistic director of the Contemporary Music Symposium at The University of Tennessee at Chattanooga.
He has won affirmation from audiences and performers, and from critics in Fanfare magazine, the Cleveland Plain Dealer, the Buffalo News, the Chattanooga Free Press, and in the journals Worship and The Hymn. Organizations awarding him prizes and commissions include the American Composers Forum, Chattanooga Downtown Partnership, Chattanooga Clarinet Choir, Spivey Hall and the Athens YWCO, Allied Arts of Chattanooga, Chattanooga Symphony chamber players, Choral Arts of Chattanooga, and the Percussive Arts Society. McNair was twice chosen as composer-in-residence for the Viva Voce! Choral Camp, and was a participant in the Faith Partners residency program of the American Composers Forum. He has also served as resident composer for Ballet Tennessee, who commissioned, choreographed, and premiered five new works by him in their Millenium Nutcracker production.
McNair studied composition with Donald Erb, Sydney Hodkinson, and Scott R. Meister, at The Cleveland Institute of Music, Southern Methodist University, and Appalachian State University. He has participated in master-classes with internationally known composers including Jennifer Higdon, Nils Vigeland, Earle Brown, George Crumb, Richard Felciano, David Felder, Lukas Foss, Karel Husa, Philippe Manoury, and Bernard Rands.
---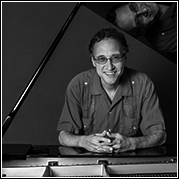 Paul Safar is a versatile composer/performer and private piano instructor living and working in Eugene, Oregon. He performs regularly in Oregon and thrives on collaborative projects including theatrical works like the childrens musical "Nisse's Dream" cowritten with singer Nancy Wood. He has had commissions from the Delgani String Quartet and Oregon Parks Department and was the Oregon Music Teachers Association Composer of The Year for 2013-14. He has had compositions performed by Fear No Music in Portland as well as the North American Saxophone Alliance Conference. He was an Erik Satie Mostly Tonal Award winner as well as finalist in the Fidelio Piano Composition Competition. His music has been performed in cities ranging from New York and Seattle to Havana and Fairbanks. Having a balanced background in both Classical and Jazz/Rock, one of Paul's goals is to coherently combine these influences in his compositions. His composition teachers have included Joel Hoffman at the University of CIncinnati and Robert Kyr at the University of Oregon. As an instructor, Paul enjoys sharing his knowledge of composition to both young students and piano teachers. He is an active, card carrying member of Cascadia Composers(NACUSA) as well as BMI and the Oregon Music Teachers Association. When he isn't engaged in musical activities, he might be seen hiking, backpacking, traveling or spending time with his family. For more information visit his website at www.paulsafar.com
---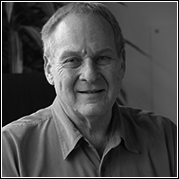 Lewis Spratlan, winner of the Pulitzer Prize for music in 2000, was born in 1940 in Miami, Florida. His music, often praised for its high dramatic impact and brilliant scoring, is performed regularly throughout the United States, Canada, and Europe. A number of works have toured widely, as far afield as Russia and Armenia. He has received fellowships from the Guggenheim and Massachusetts Artists Foundations, the National Endowment for the Arts, Tanglewood, and the MacDowell Colony. His opera Life is a Dream won a top prize in the Rockefeller Foundation-New England Conservatory Opera Competition and appeared on the New York City Opera's "Showcasing American Opera" series in 2002; his Apollo and Daphne Variations won the New England Composers Orchestra Competition.
Among recent works are the one-act opera Earthrise, on a libretto by Constance Congdon, commissioned by San Francisco Opera; a piano quartet, Streaming, commissioned by the Ravinia Festival for its centennial celebration; Sojourner for ten players, commissioned for Dinosaur Annex Music Ensemble by the Koussevitzky Music Foundation in the Library of Congress; Zoom, for chamber orchestra, commissioned by the New York ensemble Sequitur; Wonderer, commissioned for the pianist Jonathan Biss by the Borletti-Buitoni Trust; Shadow, commissioned by the cellist Matt Haimovitz; and Concerto for Saxophone and Orchestra, a consortium commission by thirty saxophonists across the country. He has recently completed a chamber opera based on the life and work of the architect Louis Kahn. A Summer's Day, commissioned by the Boston Modern Orchestra Project, Gil Rose, conductor, was premiered on May 22, 2009, at Jordan Hall in Boston.
Life is a Dream will receive its staged world premiere and four additional performances by the Santa Fe Opera in the summer of 2010.
His music is recorded on the Albany, Gasparo, Koch International Classical, Navona, Opus One, and Oxingale labels. Mr. Spratlan's latest recording, In Memoriam, for five vocal soloists, double chorus, and orchestra, and Streaming, for piano quartet, was released in May 2009 on the Navona label.
From 1970 until his retirement in 2006 he served on the music faculty of Amherst College, and has also taught and conducted at Penn State University, Tanglewood, and the Yale Summer School of Music. He lives with his wife Melinda in Amherst, Massachusetts.
For further information, see www.lewisspratlan.com.
---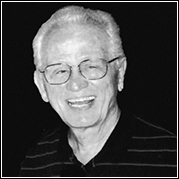 Robert E. Stanton's arrangements have been performed by woodwind instrumentalists for more than 40 years. As a performer, Mr. Stanton has an extensive background as a woodwind specialist at the highest levels of music performance which includes all instruments of the flute, oboe, bassoon, clarinet and saxophone families. As a freelance and studio musician Stanton has been first-call for musicals, supper clubs, record sessions and movie scores in Los Angeles, Las Vegas, Dallas, Fort Worth, Kansas City, and Portland. As an oboist, he has had membership in the Dallas Symphony, Ft. Worth Symphony, Ft. Worth Opera Orchestra, Austin Symphony, Kansas City Mo. Philharmonic, Las Vegas Symphony, Oregon Symphony and University of Portland Symphony.
In 1983, Mr. Stanton founded the Las Vegas Saxes. The group consisted of four saxophonists, top musicians from the Las Vegas Strip, doubling on sixteen instruments with rhythm section. The group performed dance jobs, concerts and became one of the most recognized ensembles in Vegas. They enjoyed sponsorship from the Yanagisawa Company and were the only local group to ever play the Lido Room at the Stardust Hotel in Las Vegas. Mr. Stanton transcribed and arranged over 200 pieces of music for the group. He continues to perform regularly in the Phoenix, AZ area as a soloist, session player, and with his saxophone trio The Golden Saxes.
Robert Stanton holds a Bachelor of Music Education and a Master of Music in Oboe and Woodwind Performance from the University of North Texas in Denton, TX. He has held teaching positions at University of North Texas, Texas Christian University, University of Kansas, University of Nevada Las Vegas, Los Angeles City College, and the University of Portland, OR.
---
Jay Vosk studied composition with a minor in saxophone at the Eastman School of Music and The University of Michigan. His teachers of composition include Samuel Adler, Warren Benson, Eugene Kurtz, Ross Lee Finney and Leslie Bassett. He studied saxophone with Larry Teal and William Osseck. He has written numerous orchestral, band, choral and chamber works including several works for or with the saxophone. His music has been performed throughout the United States, Europe and Asia. As a saxophonist, Jay has performed with, among others, the Eastman Wind Ensemble, The Nova Saxophone Quartet and the Sonora Saxophone Quartet.
Vosk's many honors include a Tucson-Pima Arts Council Fellowship, awards from the National Association of Teachers of Singing, a Meet the Composer Award, and an Arizona Composer Residency Award from the National Symphony Orchestra. Mr. Vosk has received commissions from, among others, organist Maryjim Thoene, Bassist Bertram Turetszky, the Arizona Repertory Singers and the Tucson Boy's Chorus. His music has been recorded on the Crystal, AUR and Raven labels. Currently, Jay is working on a children's opera entitled' The King who Hated the Sky' with librettist Boria Sax. He has taught a course in Jewish Music at the University of Arizona and is currently on the Music Faculty at Pima Community College in Tucson, Arizona. Jay is also a top freelance woodwind performer and doubler in Arizona on the saxophone, clarinet and flute.
For further information, see www.jayvosk.com.
---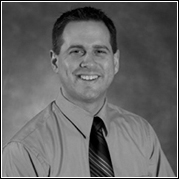 James Wiznerowicz is the Coordinator of Musicianship Studies at Virginia Commonwealth University. His composition teachers have included Anthony Iannaccone, Ladislav Kiubik, and Daniel Asia. Recently, his music has been performed at festivals and conferences in Australia, Europe and the United States including the La Roque d'Antheron of France, the International Trumpet Guild Conference, and the Society of Composers, Inc. National Conference. He has had a broadcast of his Aria for Solo Bassoon and Micrologus for Solo Flute on the National Public Radio program Theme and Variations. He was awarded a fellowship from the Virginia Center for Creative Arts for a two-week artist residency in 2003. His work Prelude and Allegro for Wind Symphony was among the finalists in the 2003 Penfield High School Composition Competition, and his …as though colors poured… received first prize in the 2003 Contemporary Music Society.
Prior to 2003 his work, …trees rustling in silence, performed in France, Turkey, Brazil, and the United States, won first prize in the 8th International Saguaro Film Festival. A recent work for solo organ, Fandanguillo, has received performances in Connecticut, Atlanta, Georgia and Berlin for the 50th Anniversary of the Fulbright program in Germany. In 2009, he was a guest composer at the Etchings festival in Auvillar, France. In addition to various fellowships and awards, he has won awards from ASCAP for nine consecutive years (2002 –2010).